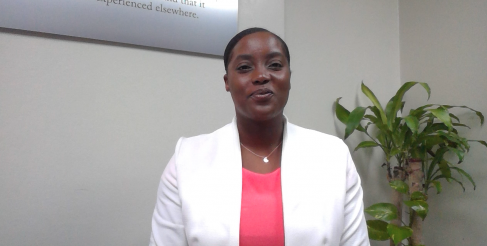 Since the Covid-19 outbreak many of us have had to face the financial repercussions of a cut in or complete loss of income. As the vaccine is now being rolled out worldwide, there is a collective sigh of relief and hope that we are nearing the end of this unprecedented crisis. Questions surrounding pensions, finances and how to pay for needs both now and in the coming years are still at the forefront of the minds of many individuals and families. We sat down with RF Retirement Specialist, Davvida Richards to provide some information and advice on how to navigate the financial road to recovery from Covid -19.
Q: We understand that investments overall took a hit due to the pandemic. How have pension plans been affected?
Davvida: Some investments were negatively impacted towards the middle of last year but we've seen an uptick since then. When looking at pensions specifically I always remind persons that this is a long-term investment. Your pension will not be impacted by short-term market fluctuations if your retirement is still several years away. The key thing is not to panic, markets go down but they also go back up.
Q: That's good to know. So, what if your retirement is closer and you hoped to retire within the next 5 years or less?
Davvida: If you're close to retirement or considering it within the next 5 years, I recommend you come in for a consultation with a Retirement Specialist. We will take a look at your situation holistically. This means we look at any expenses you will have in retirement, how much you have saved and what types of investments you have to see if there is anything you need to change now to have the retirement of your dreams. For example, if someone 60 years old came to me now and was primarily invested in equities, I'd suggest they think of moving at least a portion of their pension into lower risk funds such as a fixed income fund. Having your pension in fixed income funds during an equity market downturn will allow you to draw your pension against your fixed income investments until the equity markets recover.
Q: One key takeaway I think we all have walked away with during this pandemic is the importance of emergency savings. If I have a personal pension plan on top of my employer pension, is that a good resource for emergency savings?
Davvida: Emergency savings are very important, and we recommend having 3-6 months of expenses saved up for emergencies before you venture into investments. That being said, neither your personal pension nor your employer pension should be used for this. Retirement is one thing you can foresee and plan for. It's also something you can't stop from happening. The risk of withdrawing funds from any pension plan is that you'll leave yourself with too little money in retirement. Persons should explore and exhaust all alternative financial arrangements before accessing pension savings to provide economic relief.
Remember, the money in your retirement account doesn't just catch dust; it gets invested to generate growth. If you take a $10,000 withdrawal ahead of retirement that you never pay back and you don't leave the workforce for another 30 years, you'll lose out on a total of $76,000 if your investments normally generate a 7% average yearly return.
Q: Unfortunately, the pandemic has led to many persons losing their jobs and therefore their employer pension. What advice would you give to someone in this situation?
Davvida: My first piece of advice if you have savings would be to review and/ or implement a budget. This will help you stretch your savings as much as possible. Contacting any financial institutions you have debt with should also be a priority to see how they can assist with payment deferrals, credit limit increases, or other measures that offer temporary relief. The government has also put in place a number of resources for persons who have been financially impacted so you should explore all of those.
Once you have found work, I would suggest continuing to reduce expenditures, no matter how small, and delay any non-essential projects such as home improvements and frivolous consumer purchases. This will allow you to build up your emergency savings as quickly as possible and contribute more to your pension to make up for any months missed.
Q: One trend we took note of over the past 12 months is individuals entering retirement before they had previously planned to. What advice would you give to them?
Davvida: My advice would depend on the individual's financial circumstances, but I typically see two types of early retirees. The first found themselves in retirement due to their company opting to retire staff members early. The second decided on their own that the risks of working were too high so they decided to retire. The latter were typically in a financial position to do so. I would urge either type to have a consultation with a Retirement Specialist so their unique circumstances can be taken into account for a professional financial plan. But in general, if you were financially ready to retire, I would suggest you explore an account that will continue to invest the money you accumulated in your pension plan so you continue earning interest. This is especially important if you now plan to live off it for even longer without supplemental income. You want the account to also have a draw down feature that allows you to access the money when and how you need it. The RF Personal Retirement Account has both features.
For the person who wasn't prepared to retire, I would strongly suggest you take your pension savings and put them back in to a personal pension account while you look for another source of income. You don't want to spend this money and you don't want to put it in a savings account that isn't earning you any interest.