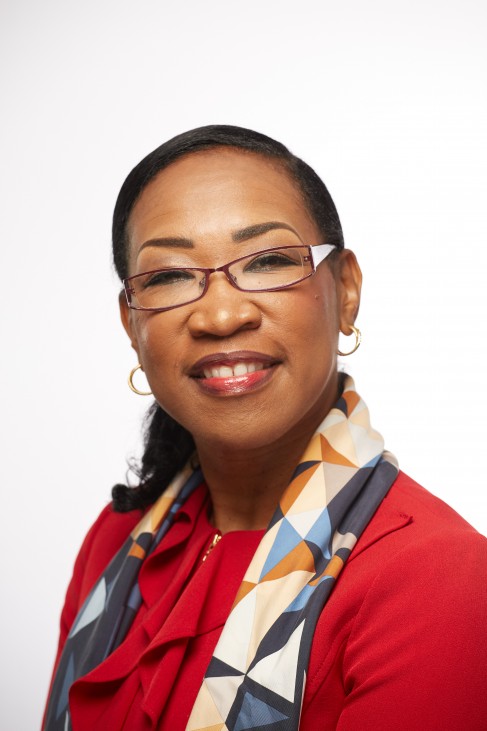 What does the life of a successful businesswoman in the world of finance look like? On this International Women's Day, we highlight one of our very own to get a glimpse. Tangela N. Albury plays multiple crucial roles at RF Bank and Trust. She is a Vice President, the Group Chief Risk Officer and Chief Financial Officer. She has a quiet energy about her and an obvious passion for what she does.
We sat down to learn more about the woman behind the titles and to discuss this year's theme for International Women's Day, "Choose to Challenge", in particular, choosing to challenge gender bias in the workplace and replacing it with gender diversity. According to Tangela, progress has been made towards this goal but not quite enough.
"My view is that women are still promoted less often than men in the highest jobs and in my perspective, women are therefore really unrepresented in top jobs," she said.
Tangela is often faced with a busy schedule. With a hot cup of tea, her morning newspaper and a to-do list of things waiting to be checked off, she's ready to take on whatever the day brings. Like many, she also has a second job to balance with her 9 to 5 as she is a mother. She also manages school pickups, making dinner and spending quality time with her son, amongst other things. At the end of a long day, she resets by preparing her to-do list and gets ready to do it all over again.
With the hectic schedule of her personal life, work and a pandemic, finding time to rest and take a breather is something that Tangela prioritizes. "I enjoy reading, which for me is actually very relaxing. I spend a lot of time reading about developments in my industry, how to lead teams and promote business strategies," she said.
When asked about any other outlets Tangela said, "One of the benefits of living in the Caribbean and certainly living in The Bahamas is the access to the beautiful beaches and the water. I spend a lot of time on the water and in the water. It's just my way of enjoying nature, connecting with an energy source that helps me to unwind and get ready for the next day."
Speaking more on gender and the workplace, Tangela admits there can be conflicts when it comes to being a mother or wife and businesswoman. This is especially so, she said, when it comes to networking and building important business relationships. "I'm sure most women would agree that if you're out until 2 o'clock in the morning or 1 o'clock in the morning saying to your husband that you're out at a business social, that's going to create some havoc in your family life." Tangela adds this can, unfortunately, lead to missed opportunities when it comes to climbing the corporate ladder for women.
Tangela further explained that having a strong financial background has also instilled a great appreciation for the power of financial literacy. She prides herself on being a financially independent woman who is able to take care of herself on her own terms. Having multiple streams of income is something that she thinks everyone ought to have or consider.
Seeing the determination and self-discipline that brought Tangela's success, we wondered who, if anyone, influenced her. She confessed she doesn't have one specific role model but takes inspiring characteristics from others she sees. When asked about any advice she'd give to young women today she said, "I think the key advice I would give is the advice I gave myself. It would be to decide early on the kind of woman you want to be. Picture her, in terms of her appearance, her character qualities, her disposition Even the simplest things, in terms of her speech, her ability to interact with others. Decide very early or as soon as possible the woman you want to be and build habits every day that create her in the future."