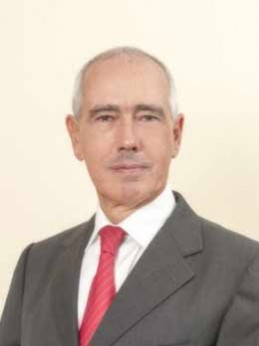 Nicholas Freeland
Board Member
Formerly the territory senior partner at PricewaterhouseCoopers (PWC) Grand Cayman from 2004 to 2011, Mr. Freeland retired in June 2011 after over 30 years with the firm. His extensive expertise in international banking, trust, family office, and investment management is highlighted by his pivotal roles in serving high-profile clients in the Bahamas and Grand Cayman offices.
A fellow of the Institute of Chartered Accountants in England and Wales and a member of the Society of Trust and Estate Practitioners, Mr. Freeland is currently the Director of Fidelity Bank & Trust International Limited and its subsidiary bank in The Bahamas. He is also Chairman of Vanguard Risk Solutions Limited in Cayman and a member of the Council of the Cayman Islands Stock Exchange.
In addition to this, Mr. Freeland has a history of leadership, having served as the former Chairman of the Central Tenders Committee in the Cayman Islands, a Director of the Cayman Public Services Pension Board, and as the past President of both the Cayman Islands Society of Professional Accountants and the Rotary Club of Grand Cayman.